Preparing Children to be Successful Learners
Our early childhood programs provide a variety of options for families with young children, from birth through kindergarten entrance. Our staff are committed to the goal of ensuring that "by 2020, all Minnesota children will be school ready upon entering kindergarten."
Early Childhood Screening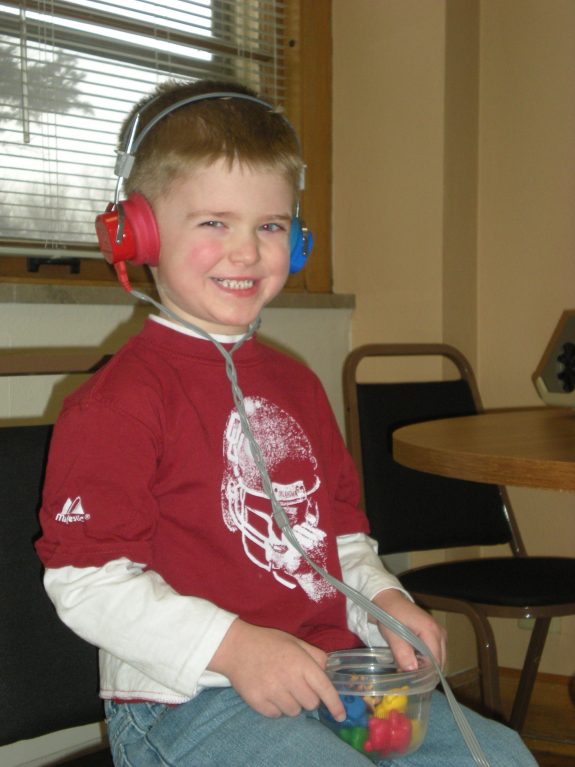 Early Childhood Screening is a free health and development screening that is required by the state of Minnesota to be completed once before a child enters public school preschool or kindergarten. Vision, hearing, growth, immunization status and development are checked by trained staff. Screenings are held at the Northfield Community Education Center (NCEC), located at 700 Lincoln Parkway.
For more information regarding the screening process, check out this video from the Minnesota Department of Education, by clicking here.
To schedule a screening: Please call us at 507.645.1200, email us at screening@northfieldschools.org, or schedule an appointment online. If school is canceled, screening appointments will be rescheduled. Llame al 507-581-0893 si su hijo debe ser evaluado en español.
Your child gets a book to take home and children who attend prior to their 4th birthday receive something extra!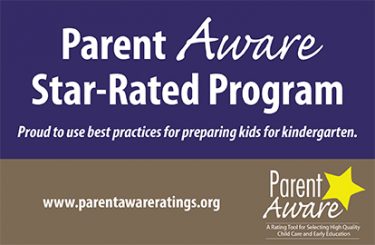 Hand In Hand Preschool
Hand in Hand Preschool is a public school preschool that supports and nurtures young children as they grow, learn and develop. Our licensed teachers prepare children, ages 3 to kindergarten entrance, for continued success in the elementary years. Hand in Hand Preschool is located at the Northfield Community Education Center, 700 Lincoln Parkway. Learn more about our new virtual/portage preschool option here!
Click here to check out a typical day at Hand in Hand Preschool. (For optimal viewing, please use a web browser). If your child will be absent from Hand in Hand Preschool, please call the attendance line at 507-414-8771 or email here and please call the bus company at 507-645-5720 if you use transportation.
Early Childhood Family Education
Northfield Early Childhood Family Education (ECFE) provides comprehensive program offerings, services and resources that educate, support and strengthen families with children ages birth to kindergarten entrance. It is an enjoyable, informal place to learn with other kids and parents and to meet new friends. Most classes begin with parent and child interaction time. Hands-on art, science, literacy and music activities are planned around weekly themes. Then children get a chance to practice their independence and peer interaction skills while parents separate to another room for discussion led by a parent educator.
Click here to check out a typical day in ECFE. (For optimal viewing, please use a web browser).
Call 507.664.3649 to register by phone or for more information. Print the registration form to register by mail.
The Goals of ECFE

Give children opportunities to discover and learn
Support parents in raising their children
Offer information about child development and parenting
Help parents and their children communicate with each other
Promote positive parental attitudes
Provide information on community resources

Call 507.664.3754 for more information about classes and for scholarship information if the cost of a class is a hardship for your family. Call 507.664.3750 for details about one-to-one consultations and home visits.

Babies and Blankets Home Visit

Early Childhood Family Education (ECFE) offers a series of home visits to families who have children younger than five years who are looking for extra parenting support. Call 507.664.3754 for details.

Services For Home Daycare Providers

Receive monthly visits from our licensed staff, including fun circle time, stories, songs and art, as well as helpful resources for parents and re-licensure hours for the provider. Please call 507.664.3754 for more information.
Newborn Baby Talk
Newborn Baby Talk is a free class for parents with newborns, from birth to 12 weeks, that provides support, information and resources related to various aspects of your baby's life, such as feeding, sleeping, attachment and when to call a medical caregiver.
Until public schools re-open in Minnesota, Newborn Baby Talk will be meeting virtually. A public health nurse, lactation consultant, and parent educator are available for parents of newborns from birth-12 weeks. Join us for a Zoom video conference every Monday from 10:30-12:00. To connect to class staff and obtain the meeting code, please go to www.bit.ly/nfldnewbaby or text @nfldbabies to the number 81010. If you have any questions, you can email Ellen at ehaefner@northfieldschools.org. No class on 5/25 or 9/7.
Baby Talk is co-sponsored by the Northfield Public Schools ECFE program, Rice County Public Health Nursing Service and the Northfield Hospital. No pre-registration is required.
Bridges To Kindergarten
Bridges to Kindergarten is a summer program held at each of the elementary schools to provide a boost in readiness skills, such as listening and working in groups, and to otherwise prepare students for the start of their kindergarten year. The program includes orientation to classroom routines and procedures and academic activities focused on literacy and math. Children are placed in the neighborhood school they will attend. All are encouraged to apply.
Bridges to Kindergarten meets in August. To learn more or register, click here for a printable registration form or register online here. Questions? Call 507.645.1232.
Teen Parent Program
The Teen Parent Program offers classes for current or expectant parents between the ages of 14 and 21 who are enrolled at the Northfield Area Learning Center. Contact Daryl Kehler (507.645.1238) for more information.
Early Childhood Initiative Coalition
The mission of the Northfield ECIC is to educate, activate and mobilize the entire community on the issues affecting young children from birth to age five. ECIC is a community-based campaign to assure that every young child in the Northfield community has the support they need to have a solid foundation for life. Meetings are held at 3:30 p.m. every other month on the 2nd Monday of Sept, Nov, Jan, March, May at the Northfield Community Education Center (NCEC). Please call Mary Hansen at 507.664.3750 for more information.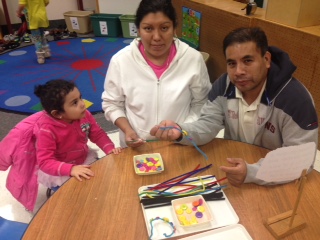 Connections/Connexiones
Connections/Connexiones Esta es una clase bilingüe para padres con niños recién nacidos hasta 5 años. Tendremos canciones, historias, y juegos. Un intérprete estará presente. This is a bilingual class for parents of children birth to age 5. We will sing, read books, and play sensory activities together, followed by a lively group time. Children experience activities that enhance literacy development, language acquisition and social skills while parents attend a parenting group or receive English instruction.
Classes are held at the Northfield Community Education Center. Visit our registration page for class fee, dates and times.
Census Makes a Difference
Help the school district keep census information up to date. Call us at 507.664.3750 if:
You have had a baby recently
You have an infant, toddler or preschooler and have moved into the school district
Your address and phone number has changed since the birth of your preschool child