Please contact Greenvale Park's volunteer coordinator or call the main office at 507.645.3500 with questions.
Help at School
There are many opportunities to share your time and talent. Complete a volunteer application or contact Laura Berdahl (507.645.3500).
Be a classroom parent.
Practice reading or math with students.
Help monitor and assess student progress.
Join PTO efforts with box tops collection, trash for cash, or the book fair.
Accelerate Northfield
This volunteer initiative aims to close the achievement gap in Northfield elementary schools. Help all of our kids be learning superheroes!
PTO (Parent Teacher Organization)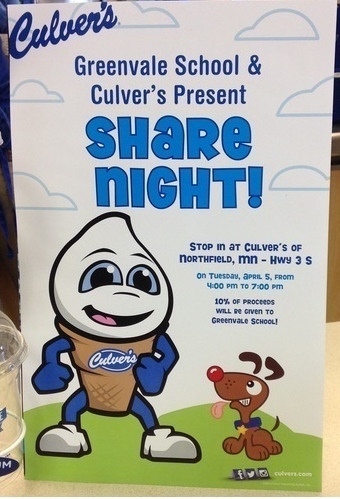 Get involved in Greenvale Park Elementary! You are invited to attend PTO meetings, join a committee, volunteer in the classroom or help with special events. Let's create a partnership that enhances a strong educational program!
Email the PTO officers at stevezubik.pto@gmail.com   for more information or visit the Greenvale Park PTO's website.
Fundraising opportunities through the PTO are easier than you think. Here are three ways to help:
Econo Foods Receipts

Just bring your Econo Foods receipts to the main office at school.

Kwik Trip Gift Cards

Buy Kwik Trip gift cards in the school's main office: You purchase the gift card for face value, but a percentage of the gift card goes to the school.

Box Tops

Donate box tops to your classroom, the main office, or drop them off at Cub Foods in the Greenvale Park box near the check-out lanes.