MEDIA CENTER
Students and staff are welcome to visit the media center at any time – our hours are 7:00 a.m. to 3:15 p.m.
Media Center Staff
Rebecca Glassing, High School Media Specialist
507.663.0613
Samantha Olson, Media Assistant
507.645.3414
Online Catalog
Search for books or check your account online. Use your 4-digit lunch number for both your username and password. To check your account, click on My Info after logging in.
Online Reference & Resources

Online Databases – Check out our collection of online databases. These companies provide student access to reference resources, including newspapers, books, magazines and multimedia content.
The World Book Web is a suite of online research tools that includes encyclopedia articles, primary source collections, educator tools, student activities, pictures, audio, and video, complemented by current periodicals and related Web sites.
EBSCO Host: Five databases: Academic Search Premier contains indexing for nearly 8,050 publications, with full text for more than 4,600 of those titles. PDF backfiles to 1975 or further are available for well over 100 journals, and searchable references are provided for more than 1,000 titles.
Infotrac: Users can access information effeciently by cross searching up to 10 multiple databases.  Allows users to simultaneously search  InfoTrac suite of products, as well as Gale Virtual Reference Library databases in the same query. Includes: Litfinder, Informe (Spanish Magazines), General Science Collection, Discovering Collection, Student Resource Gold, and more.
CultureGrams offers concise, reliable, and up-to-date country reports on more than 200 cultures of the world. CultureGrams go beyond mere facts and figures to deliver an insider's perspective on daily life and culture, including the history, customs, and lifestyles of the world's people. CultureGrams includes the World Edition, Kid's Edition, State's Edition, and Canadian Provinces Edition.
ProQuest Newsstand Complete is an accessible and thorough Web-based database with citations and abstracts from over 350 newspapers, over 250 of which provide full text, enabling users to search the latest news from around the world.
Critical Insights series -This comprehensive series distills the best of both classic and current literary criticism of the world's most-studied literature. Each volume in the series focuses on an individual author's entire body of work or on a single work of literature.
Chronicle Occupational Briefs present information on more than 2,000 occupational titles, including 650 comprehensive occupational descriptions, ranging from those that require a high school diploma or less, through professional careers. You may select from the more than 2,000 occupational titles in the Alphabetical List of Occupations to find relevant occupational information
Username: northfield  | Password: raiders
Audio and eBooks
Find instructions for accessing the district's account with Follett eFiction, plus help accessing the city library's resources, Kindle and Nook books.
FOLLETT EFICTION
Students can access free eBooks with the district's Destiny Quest Mobile and BryteWave Apps.
AUDIO BOOKS
If you're looking for free audio books, the web is the best place to find them. There are plenty of sites that offer free audio books that are in the public domain, read by very talented narrators (I wouldn't suggest listening to the books narrated by computers; they sound very odd and take away from the story, in my opinion).You can download these stories directly onto your computer and put them on your iPod or other mobile device, burn them onto a CD to listen to in the car, etc. Here are some of the best sources to find free audio books on the web:
Evaluating Websites
True or False???
The big problem with the Internet is that a lot of the information you will find is not true. The Internet is not policed for accuracy. No one filters out the fake stuff from the real stuff. This is why Students must determine a sources credibility while evaluating print and non-print materials.
Much of what you see on the Web is misleading or just plain wrong. The resources that we have selected are reliable, accurate, and dependable. We use quality resources such as EBSCO, World Book Encyclopedia, InfoTrac. Etc. If you use sources that are not on the school's list, you need to know how to tell the good stuff from the bad stuff. Sometimes it is hard to tell the difference.
Here are some examples for you to look at:
Beautiful Minnesota
· New Hartford, Minnesota – Visit the city of New Hartford, Minnesota. Read about it. Then find an atlas and locate it on a map of Minnesota.
· Mankato, Minnesota – Visit Mankato, Minnesota. Find it in an atlas. By the way, did you know about all these great attractions are right here in our state?
These two web pages look real but New Hartford, Minnesota does not really exist, and the Mankato web page is a fake. Mankato, Minnesota is a real city, but this is not their web site. The real Mankato, Minnesota's web site is at http://www.ci.mankato.mn.us/
FAKE AND DANGEROUS
Some internet sites look like they have good information but are really designed to fool you. The site about Martin Luther King, Jr. at http://www.martinlutherking.org/ looks real but it is run by a neo-Nazi organization and is filled will fake facts, misleading information, and racist content. The Stanford University's Martin Luther King, jr. site at http://mlk-kpp01.stanford.edu/ is a trustworthy web site for information.
Check these out:
The Dihydrogen Monoxide Research Division at http://www.dhmo.org/ provides a lot of information about this essential chemical. Or does it? Can you figure this one out?
Clones-R-Us at Dreamtech International at http://www.turbulence.org/Works/thacker/Clones_R_Us/clones_r_us.html has fooled many people.
Save the Endangered Mountain Walrus website at http://www.hmssurprise.org/Miscellany/walrus.php will teach you what to do to help save this endangered species.
Other Bogus Websites…Maybe?
Documenting Sources
iPad Central
Find information for students and parents about using iPads as part of the high school curriculum.
At Northfield High School, we use technology as an accelerator of learning. All students in grades 9 – 12 are issued an iPad for educational use as part of a 1:1 iPad program. The program uses digital curriculum materials, student collaboration tools and individualized instruction in all subject areas with the goal of enhancing student learning. Information for students and parents involved in the program may be found below.
HELPFUL TIPS (HOW TO…)
LOGIN ISSUES
Google Drive
Students should make sure to point their web browser to http://drive.google.com. Student Google Drive user names use the following convention: firstname.lastname@northfieldschools.org
Passwords are the same as they use for logging into the school's Novell system (the user name and password they type to access a Windows-based computer in the building.) In the event they cannot remember this password, any member of the Media/Tech team can assist students in the Media Center.
Schoology
Students can access Schoology on either their iPad or a computer using one of two login methods: email or username.
Choose an option: Email Login or Username Login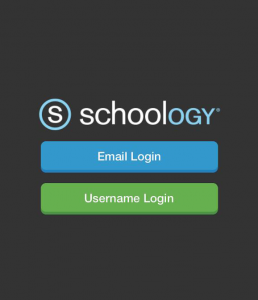 Email address: first.last@northfieldschools.org
Password: First four letters of your first name and your 4-digit lunch number, e.g., Jess1234)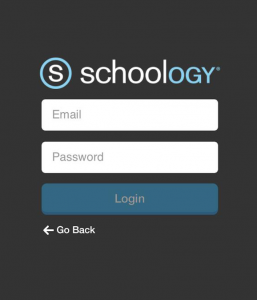 Username:
Username: first.last
Password: First four letters of your first name and your 4-digit lunch number, e.g., Jess1234)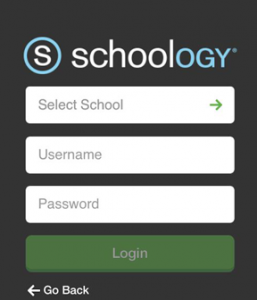 Most login issues actually surround the spelling of student usernames or transposing letters in the email address. Having students double check this often fixes the problem. In addition, when using the username login, make sure they've selected Northfield, MN, as opposed to another school. If one login strategy doesn't work, try the other. If neither works, have the students go to http://nfld.schoology.com on their iPads and attempt the web login as opposed to the iPad App. If students have actually forgotten their password, any of the Media/Tech staff can assist them in the Media Center.
Students who cannot login to Skyward should contact the Counseling Office for their username and password.
LOST, STOLEN, DAMAGED IPADS
Find My iPad
Here is a great video guide and tutorial on how to use Find My iPad.
QUICK LINKS
Access Google Apps (Student Username: first.last@northfieldschools.org | Password: First four letters of your first name and your 4-digit lunch number, e.g., Jess1234)
Access the online learning management system that Northfield Public Schools is using to organize and share course and other school information digitally.
Preview books like you would a movie.