Tech Support
Technology Services staff support district equipment and district-wide software applications.
Please request technology support through Incident IQ (iiQ) using your staff district Google account to log in. Staff can access the link to iiQ through the staff portal or through the ClassLink Single Sign-On launchpad.
Students and families may request support through their school office or media center. A remote tech support ticket link will be coming soon!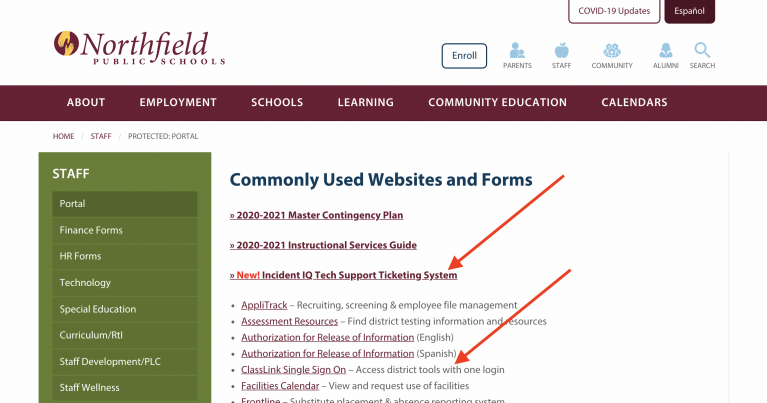 Meal Account Payments
Adding money to your lunch account works a little differently for staff. Below is a guide to help.
Northfield Schools Technology Tips