Our nation is a little more than two weeks away from the November 6, 2018, mid-term elections. There are numerous political races garnering attention across the nation and Minnesota. One of the most critical questions on the ballot here in Northfield is the school district bond referendum election. I will be sharing three posts about the bond referendum election between now and election day.
It is important to note this referendum is different than the 2017 version in one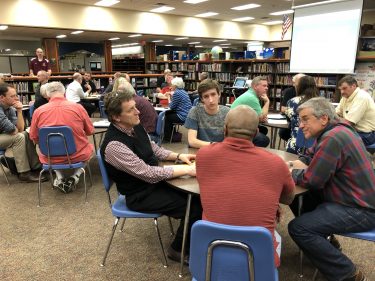 substantial way: the high school is not on the ballot. Our school board and administration listened carefully to residents after last November's failed bond referendum. We engaged people in scores of individual conversations, assembled a 30-member Facilities Action Team, and heard even more from almost 400 Thoughtexhange participants. The themes were clear:
Focus on elementary facility needs and early childhood programming.
Take common-sense steps to make our schools more secure while maintaining a welcoming learning environment.
Make it cheaper for taxpayers.
The $40.975 million proposal on November 6, 2018, addressed all of that feedback. So, what is on the ballot?
A new, two-story, 600-student elementary school on the Greenvale Park campus.
Repurposing the current Greenvale Park Elementary School as a district-wide Early Childhood Center. This building would house our Early Childhood Family Education, Early Childhood Special Education, Hand-in-Hand Pre-School and licensed daycare program. We are simply out of space for these critical programs in their two current locations.
Modest additions and renovations at Bridgewater and Sibley Elementary schools. This would include improved security and additional classroom space.
Modest renovations at Longfellow to house district services.
The property tax increase for an average Northfield home (estimated value of $250,000) is anticipated to be $27 per year or $2.25 per month. You can find your specific tax impact using the District's property tax calculator.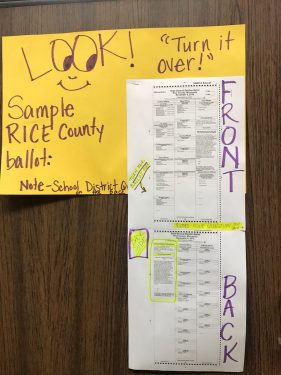 In most precincts, voters will need to turn the ballot over to find the school bond election. If you have a concern about getting to the polls on election day, consider voting early. Residents in the city of Northfield and Dundas can take advantage of early voting at Northfield City Hall weekdays from 8 a.m.–4:30 p.m. up until Monday, Nov. 5. If you live in a Dakota or Goodhue County township, you should consult the county websites for more information.
Please become informed about the District's proposal. Our referendum website has a tremendous amount of information. You can also attend our final of four public presentations and tour at Greenvale Park Elementary on October 29 from 7 pm – 8:30 pm. If you have any questions you can't get answered from our website or the tour, please contact me directly at 507.663.0629 or by email at mhillmann@northfieldschools.org.
Finally, it is also important to note that the City of Northfield's election question about the Cannon River Civic Center is a separate ballot question. This ballot question is an important, but a completely different issue, for Northfield and Dundas city voters' consideration. You can learn more about this issue here.
Democracy is not a spectator sport. Please make sure you are informed about the school district's proposal and make sure to exercise your right to vote!