On Monday, the Northfield School District kicked off the 2021-22 school year with its staff at Northfield Middle School.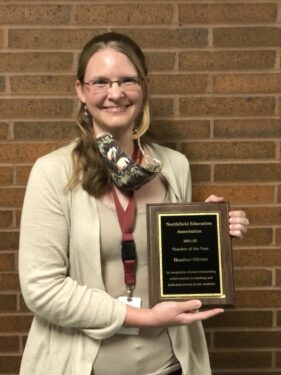 The Northfield Education Association (NEA) honored Northfield Middle School orchestra teacher Heather Olivier as the district's teacher of the year. Vocal music teacher Michelle Bendett nominated Olivier and praised the dedication she has for every student. She complemented Olivier's work beyond teaching music, sharing how she was proactive in checking in with students and helping keep them on track academically during the district's distance learning period. Olivier has been with the district since 2009.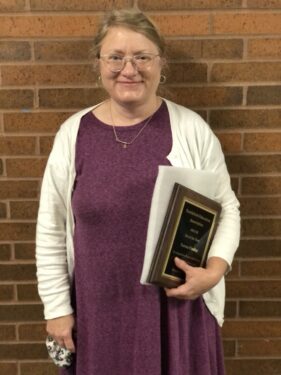 Northfield Middle School's Teresa Findlay was named the NEA's educational assistant of the year. Findlay works with students who need additional support in the classroom. She was nominated by science teacher Amy Allin who highlighted the skillful manner that Findlay employs to help students succeed. Findlay has been with the district since 2003.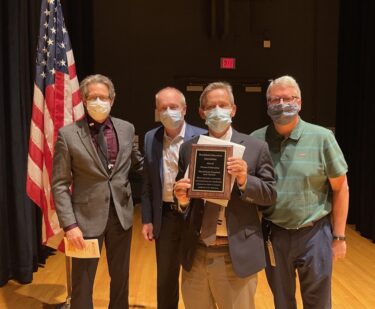 Northfield Hospital+Clinics was given the Friend of Education award by the NEA. Superintendent Matt Hillmann presented the award and lauded the hospital for their service to the community, advising the district of COVID-19 safety measures and prioritizing vaccination for school employees that led to hundreds of educators receiving the vaccine in January and February. Dr. Hillmann said, "Northfield has always been fortunate to have a community hospital. They have been leaders in the industry in countless ways. But none was more apparent in January when they decided to prioritize educators for the COVID-19 vaccine. As a result, hundreds of our employees and substitutes could have peace of mind through vaccination. It was one factor that allowed us to resume a fully in-person schedule for our middle and high school students and finish the school year strong."