From sports to scouting and visual arts to dance, discover the opportunities Northfield has to offer—at the Community Youth Fairs on Wednesday, Aug. 10.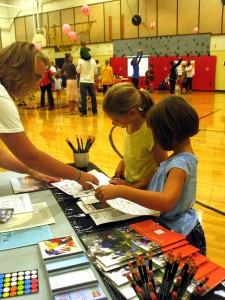 From 5:30 to 6:30 p.m. at Greenvale Park Elementary and 7 to 8 p.m. at Bridgewater Elementary, more than 30 organizations will be on hand for families to learn about and register for a wide range of sports, arts and other after-school programs.
Middle and high school students are welcome, and staff from both schools will be available to register athletes for fall sports.
Kids will enjoy interactive booths, free games and prizes. Scholarship information will be available, as well as registration materials in Spanish. Snacks will be sold to raise money for Community Services scholarships.
The youth fairs are sponsored by Northfield Public Schools Community Services, Northfield Promise and the Northfield Healthy Community Initiative. Please call 507.664.3649 with questions.