Help set a Guinness World Record, while receiving a free swimming lesson with thousands of others across the globe.
To build awareness of drowning prevention, one swimming lesson will be taught at precisely 10 a.m. on June 24. Join kids and parents around the world, all attempting the largest swimming lesson ever conducted in 24 hours.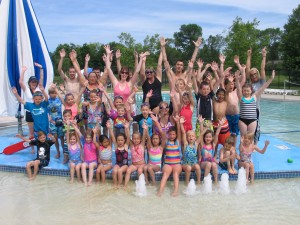 World's Largest Swimming Lesson™
10 a.m. – Friday, June 24
Northfield Outdoor Pool
801 Seventh Street E.
Registration begins at 9:15 a.m. Participants must be signed in by 9:50 a.m. Everyone must be registered and in position for the lesson before the official start time.
Northfield Public Schools Community Services is a registered host location for the event. For more information visit wlsl.org or contact Recreation Coordinator Melissa Bernhard, at 507.664.3502 or mbernhard@northfieldschools.org.