All three of the district's elementary schools were presented with the HealthierUS School Challenge (HUSSC) Silver Award on Feb. 22 for leadership in helping students make life-long healthy eating and physical activity choices.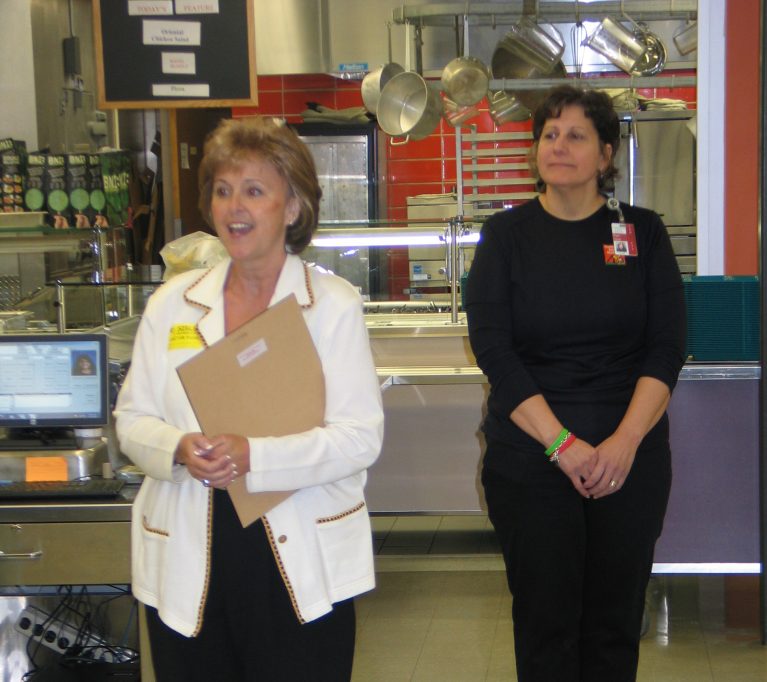 Sponsored by the USDA Food and Nutrition Service (FNS), the initiative is part of first lady Michelle Obama's "Let's Move" campaign. The district's child nutrition staff worked over a period of three years to help the schools implement lunch menu changes for the challenge. Through the application process, staff demonstrated that healthy foods are served at lunch and unhealthy options are limited during the day. Other wellness requirements included providing students with nutrition and physical education and encouraging physical activity during the day.
Currently only 17 districts out of approximately 700 school districts and non-profit schools in Minnesota have earned one of four HUSSC awards — Bronze, Silver, Gold or the Gold Award of Distinction. Child Nutrition Director Pam Haupt led the HUSSC application process for the schools, working with a team of district staff.