Northfield Public Schools Community Services, Allina Medical Clinic and the Minneapolis Heart Institute® are co-sponsoring a free heart health presentation from 6:30 to 7:45 p.m. on March 19 at the Northfield High School Auditorium.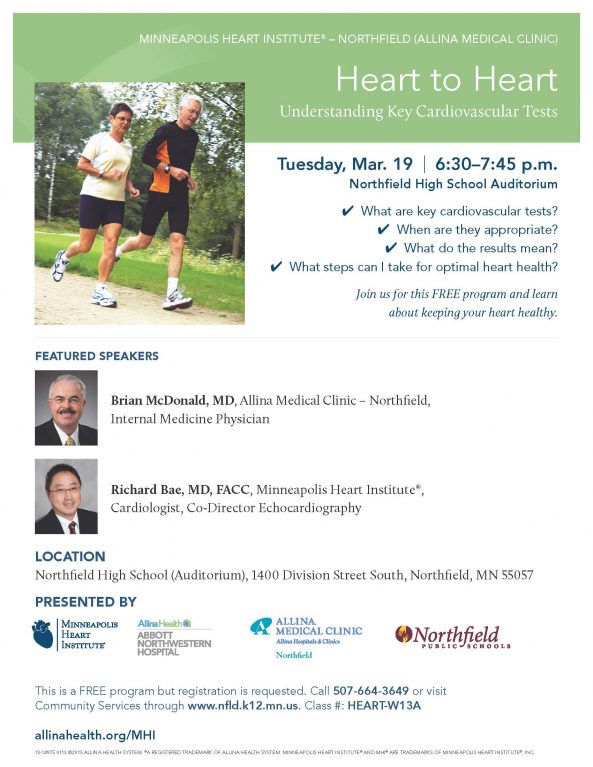 The program, titled Heart to Heart: Understanding Key Cardiovascular Tests, will feature speakers Brian McDonald, MD, and Richard Bae, MD, FACC.
Participants will have the opportunity to learn more about these cardiovascular tests, such as when they are appropriate, what the results mean and what steps to take for optimal heart health.
There is no cost to attend, but pre-registration is requested. Light refreshments will be served before the presentation. Visit Community Services or call 507.664.3649 for more information or to register.