National Merit Honorees
Prior to the Oct. 22 school board meeting, Northfield High School hosted a reception to celebrate the achievements of seven students in the 58th annual National Merit Scholarship Program. High school senior Chen Ye has been identified as a "Semifinalist," and six seniors were identified as "Commended Students" by the program – an academic competition that uses the results of the PSAT for qualification. Qualified semifinalists can advance to finalist level to compete for a National Merit Scholarship.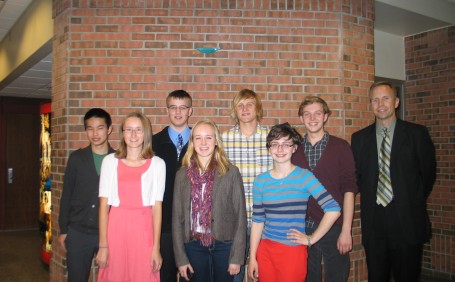 Each student invited a teacher to the reception who has significantly influenced his or her development. Recognized teachers include: Troy Cohrs, Rebecca Messer, Sondra Breiland Hodgson, Paul Eddy, Linda Kovach, Kyle Eastman, and Ethan Freier.
Connected Kids' Mentoring Award
The Oct. 22 board meeting highlighted the Northfield Public Schools Community Services program, Connected Kids, which was one of four in the state to receive the Bob Dayton Quality Mentoring Award.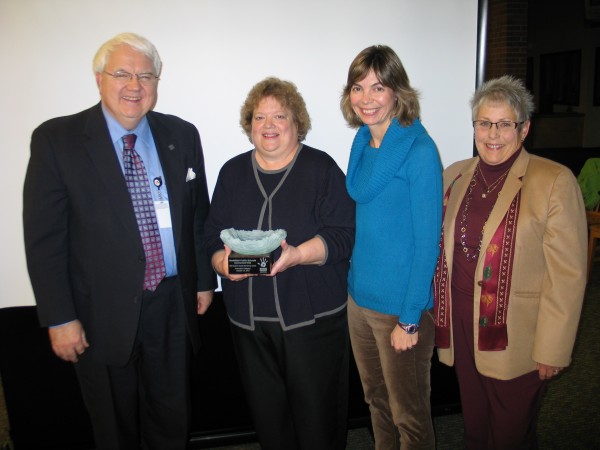 Connected Kids, in partnership with the Northfield Mentoring Coalition, is a school-based mentoring initiative that pairs adult volunteers one-on-one with students. The award recognized the district program for demonstrating stability and strong management, operations, evaluation and design features. Program coordinator Linda Oto accepted the award from the Mentoring Partnership of Minnesota (MPM) on Oct. 14. Read article.
Growing Up Healthy Recognized
Also at the meeting, Rice County's Growing Up Healthy was given their recent award from the Minnesota Community Education Association (MCEA).
The MCEA's 2012 Outstanding Organization Award was presented to program coordinator Janet Lewis-Muth by district Recreation Coordinator Erin Mayberry, who is also serving as a regional director for MCEA.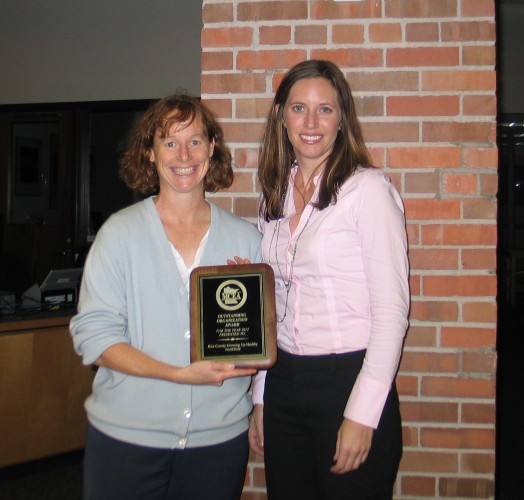 The district is a partner in Growing Up Healthy, a coalition of organizations and agencies serving families and residents. Visit the website of Growing Up Healthy for more information.