Northfield Public Schools Community Services is looking for donations of lightly used or new costumes for the third annual Costume Closet. Costumes for all ages and sizes will be accepted.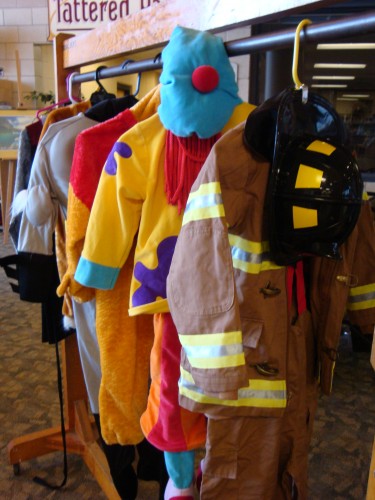 Costume pieces such as hats, accessories, masks, shoes, etc., can also be donated.
Donations may be dropped off by Friday, Oct. 5, at:
Community Services, located at 1651 Jefferson Parkway, or the KidVentures sites at each elementary school.
The Costume Closet sale will take place at:
10 a.m. to noon on Saturday, Oct. 13, at the Northfield Middle School Media Center. Donations will be sold at affordable costs with all proceeds going to the Community Services Youth Scholarship Fund. The purpose is to provide low cost options for families looking for Halloween costumes and to support Community Services youth programs.
Visit Community Services or call 507.664.3649 for more information.
Northfield Public Schools Community Services includes recreation and enrichment programming, Early Childhood Family Education, driver education, KidVentures, EarlyVentures Learning Center, Connected Kids, Middle School Youth Center, Hand-in-Hand Preschool, Adult Basic Education and Project ABLE.