John Sletten, NHS Class of '50, was recognized May 1 as the 2011 winner of the Northfield High School Distinguished Alumnus Award. Presented at the annual Academic Awards and Distinguished Alumni Scholarship Program, the award is intended to honor Northfield High School alumni who have made significant contributions in service, vocation and avocation to their community, society or humanity.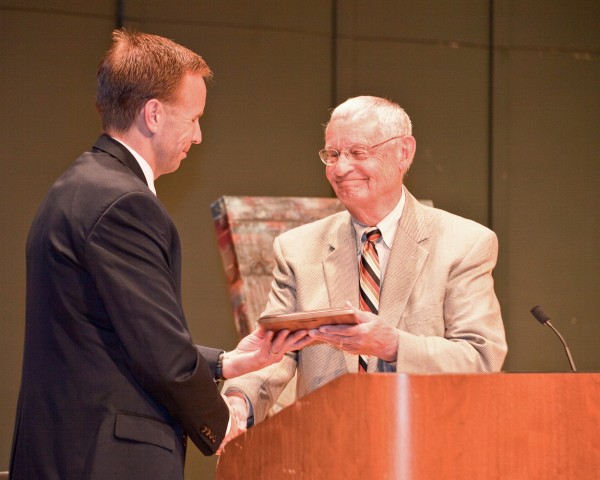 Sletten, a graduate of St. Olaf College and the University of MN Graduate School, served in the U.S. Army from 1954 to 1956. He taught English in the Faribault, Northfield and Ames (IA) schools for 39 years, coached track and field for 50 years and cross-country running for 43 years. Sletten's coaching achievements include 24 conference and nine state track and field championship teams. He also coached 17 conference and five state cross-country running championship teams.
Between 1968 and 2005, Sletten was named coach of the year 24 times, including Iowa state coach of the year eight times. He is married to Elizabeth Head and has three daughters and five grandchildren.