Northfield Public Schools Hand in Hand Preschool was one of 31 organizations to receive a Young Explorer™ Early Learning System in April through Southern Minnesota Initiative Foundation's (SMIF) Early Childhood Initiative.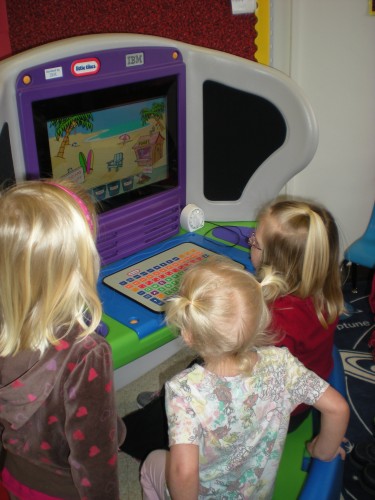 The Young Explorer technology offers a fun and engaging platform from which teachers and child care providers can challenge young minds and make classroom connections. Hand in Hand Preschool was selected because of their commitment to provide easy access for young children to enjoy this new way of learning.
This gift was made possible through a partnership between SMIF and IBM. A local celebration will be planned to introduce the Young Explorer™ Systems. For more information contact Sara Line, School Readiness & Screening Lead Teacher, at 507.645.1232.
Over the past eight years, SMIF has invested approximately $1 million annually in early childhood development. SMIF has also established 19 community coalitions as part of the Minnesota Early Childhood Initiative. Each coalition develops their early childhood vision and implements local projects to strengthen early care and education for young children and families.
Young Explorer™ is the centerpiece of IBM's KidSmart Early Learning Program, which integrates interactive teaching and learning activities, using the latest technology, into the pre-kindergarten curriculum. Parents and teachers can find early childhood and technology resources through IBM's KidSmart Web site at www.kidsmartearlylearning.org.