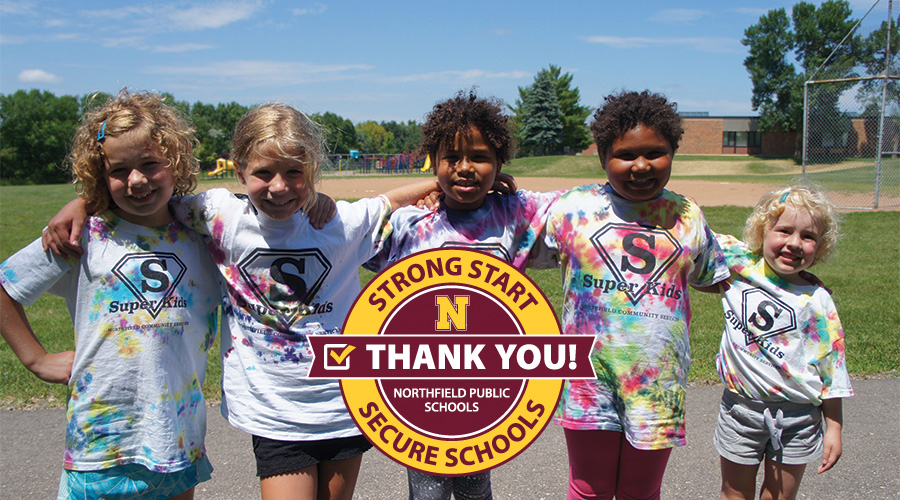 Strong Start. Secure Schools.
Tuesday, November 6, marks an extremely important decision point for the Northfield community.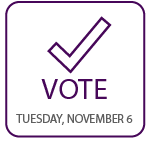 You will be asked to invest in Northfield School District children by voting on a bond referendum. The referendum focuses on the earliest learners and would set them on a course that would change their lives. It also aims to provide students with a safer learning environment.
» Read the District's response to the negative community-wide mailing received by most residents on October 16.
Join Us for an Info Session
Information sessions will be provided as an opportunity to tour Greenvale Park Elementary and discuss the proposed changes. All sessions will be held at Greenvale Park (700 Lincoln Parkway, Northfield).
September 17, 7–8:30 p.m.
October 1, 7–8:30 p.m.
October 13, 10–11:30 a.m.
October 29, 7–8:30 p.m.

About the Bond Referendum
At its core, the $41 million proposed bond referendum would provide space and enhanced security measures to ensure Northfield's tradition of reaching every student and providing the highest quality education continues. The anticipated tax increase on the average Northfield home is $27 per year, or $2.25 per month. *Download a property tax impact table or use the interactive tool below to estimate how the proposed referendum would affect your property taxes.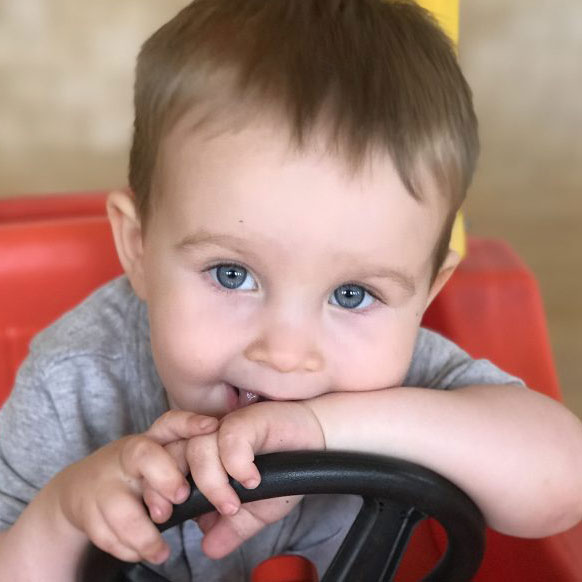 Early Childhood & Elementary Education Impact
Enhanced and expanded early childhood education is important to ensuring students are on the right track from the very beginning, regardless of their background, socioeconomic status, or learning differences.
ACCESS TO PRESCHOOL – In recent years, we've noted that there are more and more children entering kindergarten without any preschool experience. The community's approval of the bond referendum would remove barriers to accessing early childhood education and double the number of early childhood education programs available to families.
NEW ELEMENTARY SCHOOL – The proposed bond referendum would construct a new elementary school and convert the current Greenvale Park Elementary building into an early childhood education center.
EXISTING ELEMENTARY SCHOOL RENOVATIONS – Improvements would be made at Bridgewater and Sibley to respond to the growing number of students enrolling in the District.
GROWING STUDENT BODY – We have experienced an influx of 175 more students than projected since 2015 – a five percent increase in our student population. Current projections show an additional 60-student increase over the next two years. The proposed renovations and enhancements would ensure we're able to serve a growing student body and provide learning spaces where they can thrive.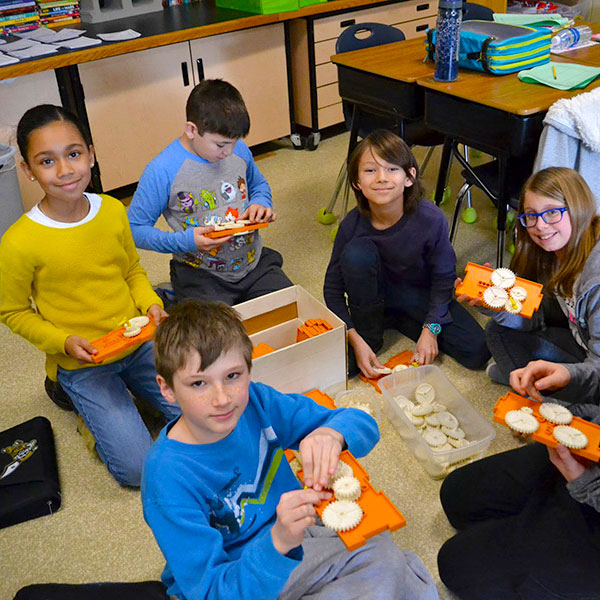 SCHOOL SECURITY IMPACT
Equipping our buildings with enhanced security measures and expanded space is essential to providing our children with secure learning environments where they can thrive.
ALLEVIATE THE GREENVALE PARK SECURITY RISK – The classrooms at Greenvale Park Elementary are not sufficient for elementary instruction. The completely open concept design can be distracting for learners and poses a security risk. A new elementary building would create learning spaces that allow our children to reach their full potential.
RE-PURPOSING GREENVALE PARK ELEMENTARY – The challenge of securing a multi-purpose early childhood education space that serves pre-K learners is distinctly different from securing a school with elementary-aged children. With modest modifications – like a secure front entrance and biometric entry options – we are confident we can put measures in place to safeguard our youngest learners and make good use of an existing facility.
SECURITY MEASURES – In all of our spaces, we pledge to implement and maintain common sense security measures that offer a safe, welcoming environment for all of our learners.
AVOID LARGER CLASS SIZES – If the bond referendum is unsuccessful, we would not be able to adequately address concerns our community has raised regarding class sizes. Our children at Greenvale Park Elementary would remain in a building that isn't as secure as it should be and doesn't provide an environment that supports them in doing their very best.
Where And When To Vote

Election Day: Tuesday, November 6, 2018
Polls Open: 7:00 a.m. to 8:00 p.m.
Find Polling Place

All District residents will vote at their regular polling places on Election Day.

Absentee Voting

Absentee voting begins on September 21, 2018. Absentee voting can be done by mail or in person, as follows:

For further information about absentee voting and other information about elections, see the following websites:

Ballot Language

"Shall the board of Independent School District No. 659 (Northfield Public Schools) be authorized to issue its general obligation school building bonds in an amount not to exceed $40,975,000 to provide funds for the acquisition and betterment of school sites and facilities, including the construction and equipping of a new elementary school facility; the construction of additions to and renovations of the Bridgewater and Sibley Elementary School sites and facilities; the construction of renovations and improvements to the Longfellow School; and the construction of renovations and improvements to the Greenvale Park Elementary School to convert that facility for use as an early childhood center?"
Frequently Asked Questions
Frequently asked questions about the bond referendum are listed by theme below. If you have a question that is not covered here, please contact us at info@northfieldschools.org.
The Minnesota Department of Education has given its highest level of endorsement for these projects, providing a "Positive Review and Comment." This document will be presented publicly at the September 24, 2018, School Board Meeting.