A new online ticketing feature to buy Rock 'n' Roll Revival 2015 tickets will be open to the public starting at 2 p.m. on Feb. 13 here:
(Tickets to 2015 event no longer available)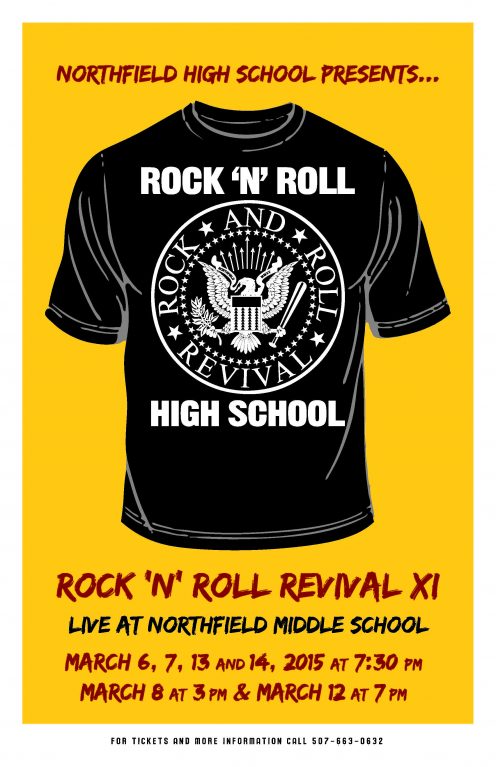 Performances of the production, titled Rock 'N' Roll High School, will take place at the Northfield Middle School auditorium. Dates include: March 6, 7, 13 & 14 (at 7:30 p.m.), March 8 (at 3 p.m.), and March 12 (at 7 p.m.) This is the 11th year of the show, which features student musicians and dancers performing hits dating back to the 1950s.
All tickets cost $15, are for reserved seating and are non-refundable. Contact the high school activities office at 507.663.0632 for more information.